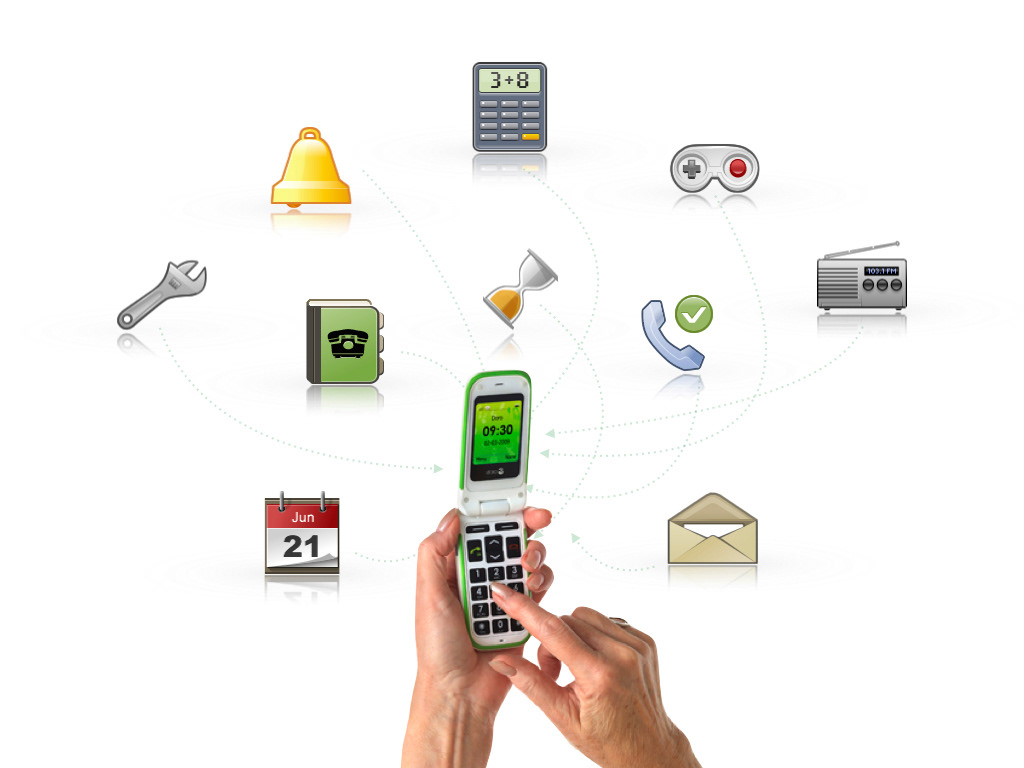 GOAL
The goal was to design and develop a graphical user interface that is not only user friendly but also desirable from the perspective of elderly users.
This project has been carried out by a team at Ergonomidesign, Bromma in collaboration with Doro and is part of the investment in "Technology for elderly people", supported by The Ministry of Health and Social Affairs for The Swedish Institute of Assistive Technology (SIAT), 2009.
Working prototypes have been tested in user studies of the graphical user interface. Based on these studies, as well as an expert analysis, recommendations are made for a new graphical user interface.​​​​​​​
TYPE OF WORK
Usability Testing, Design for Inclusion & Interactions
EMPLOYER/ CLIENT
Ergonomidesign (now Veryday)/ DORO Phones​​​​​​​ 
ROLE
I was the project leader for the interaction design side of the project. Conducted user studies, conceptual design, visual and interaction design activities.