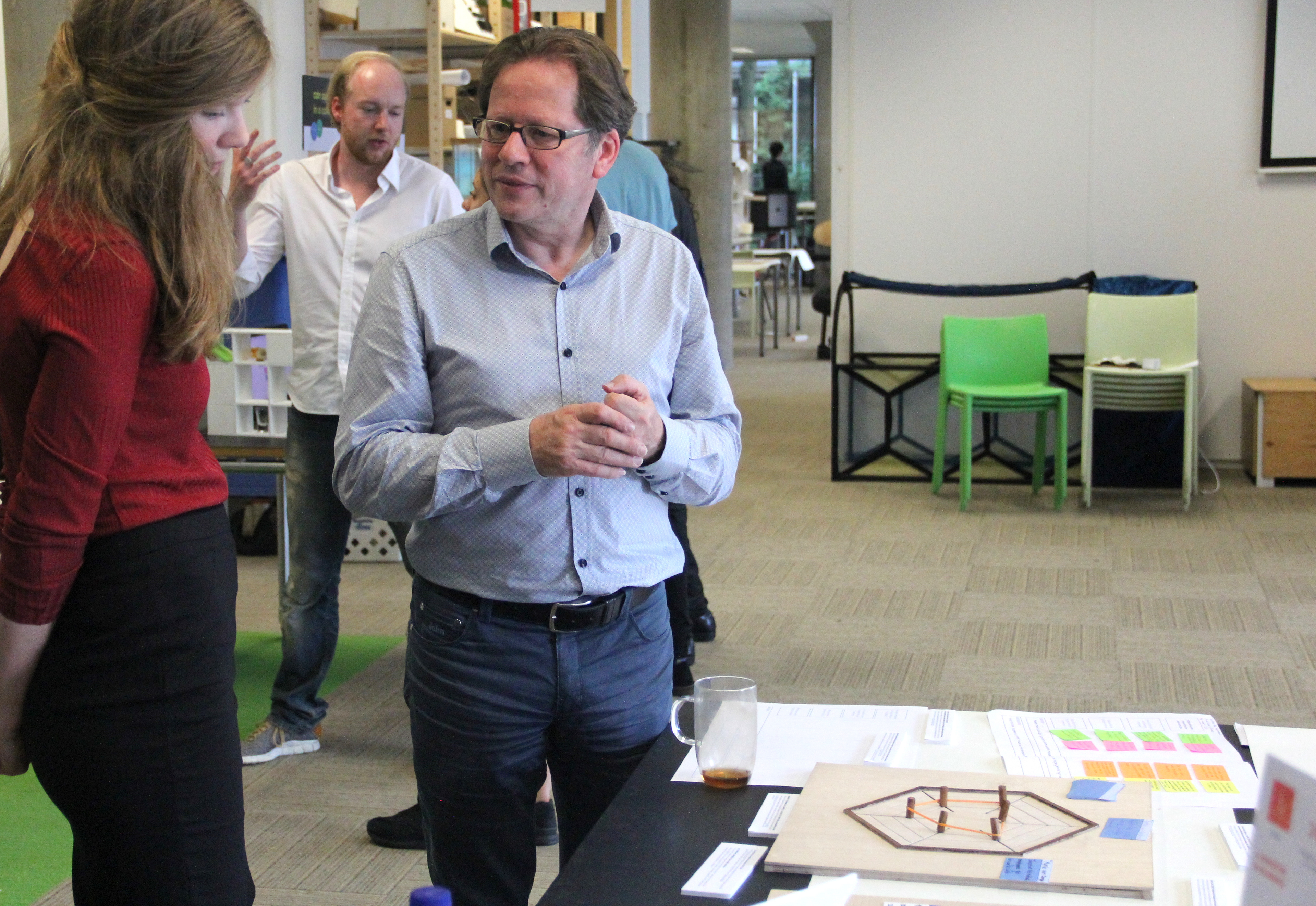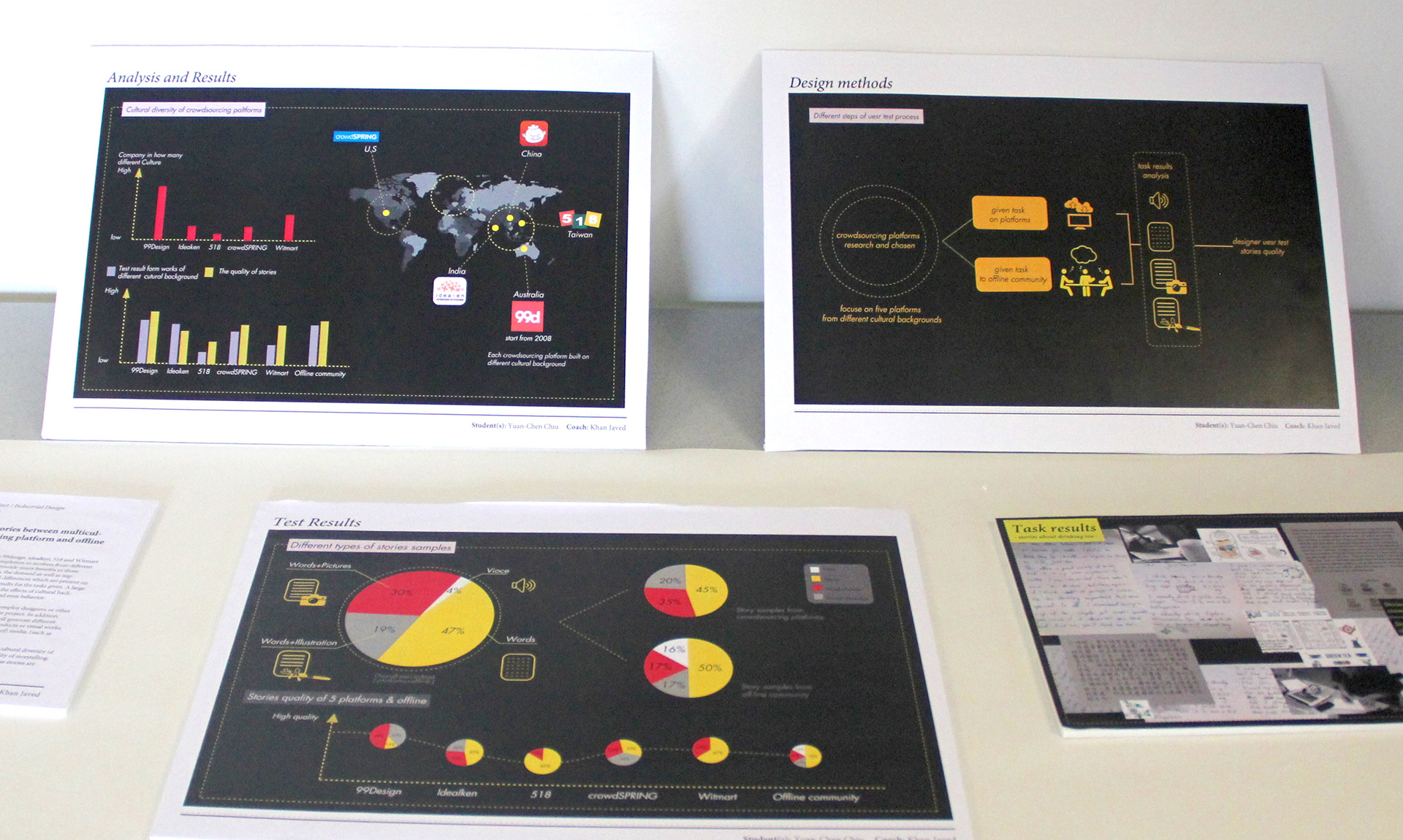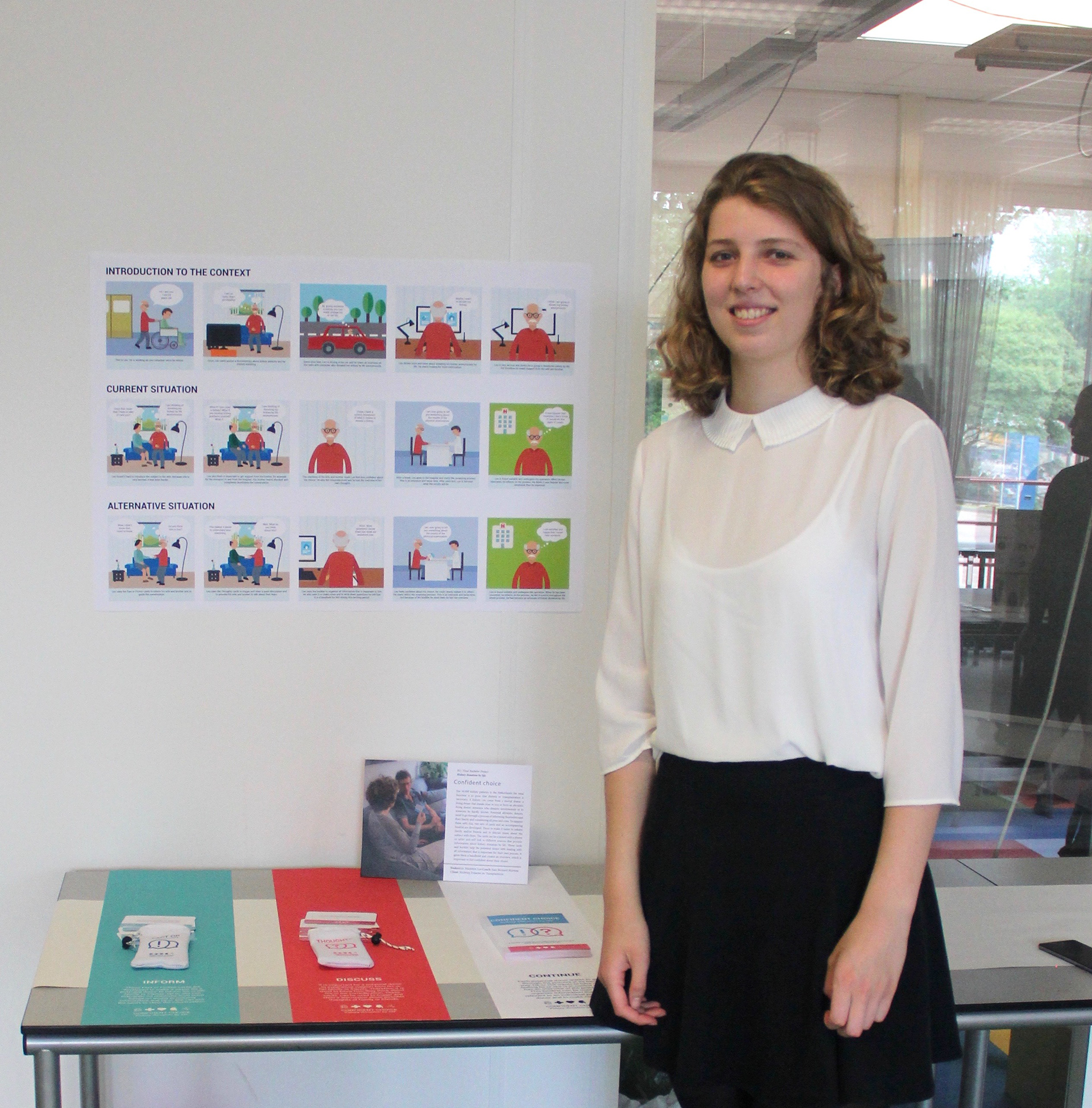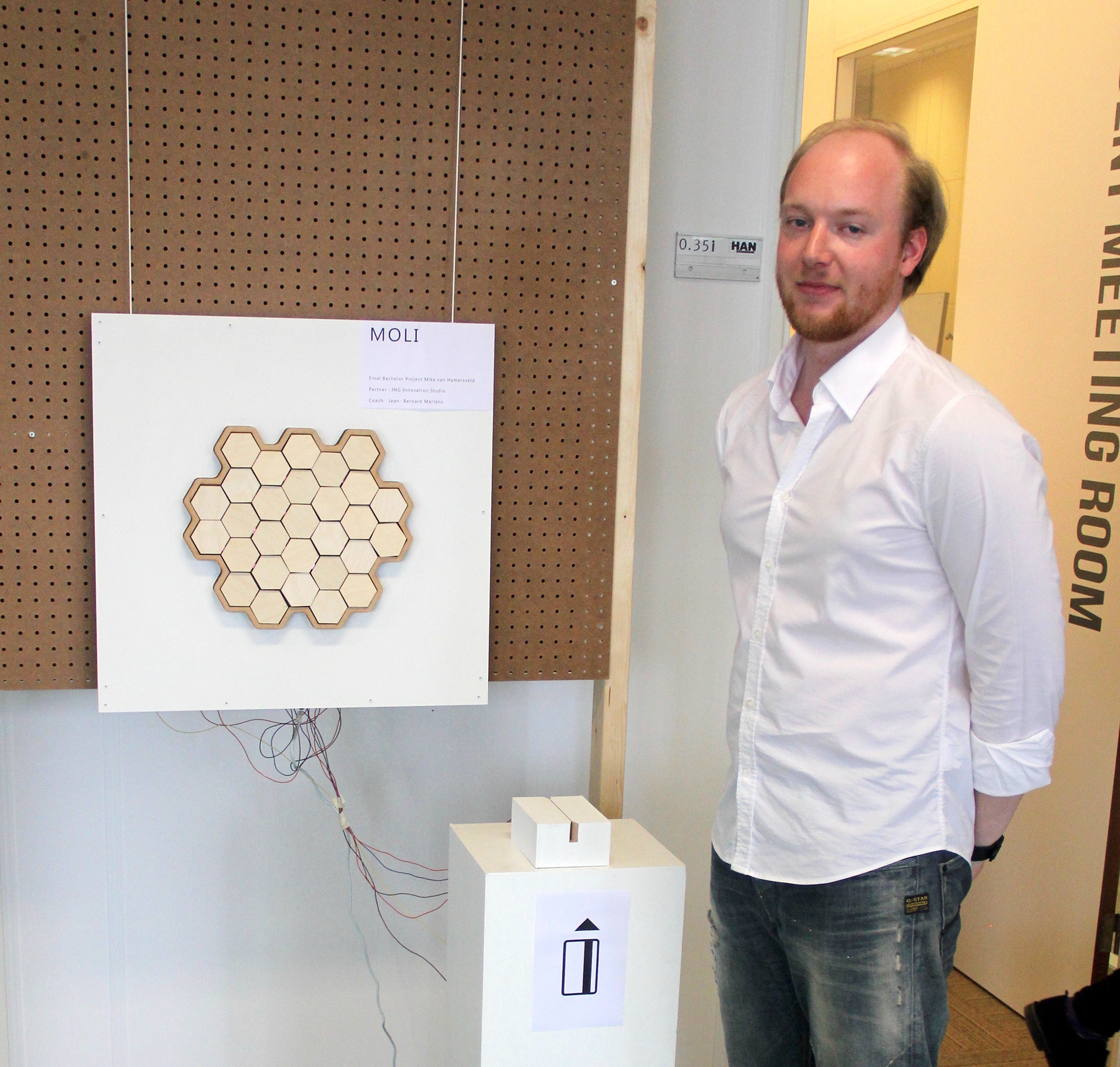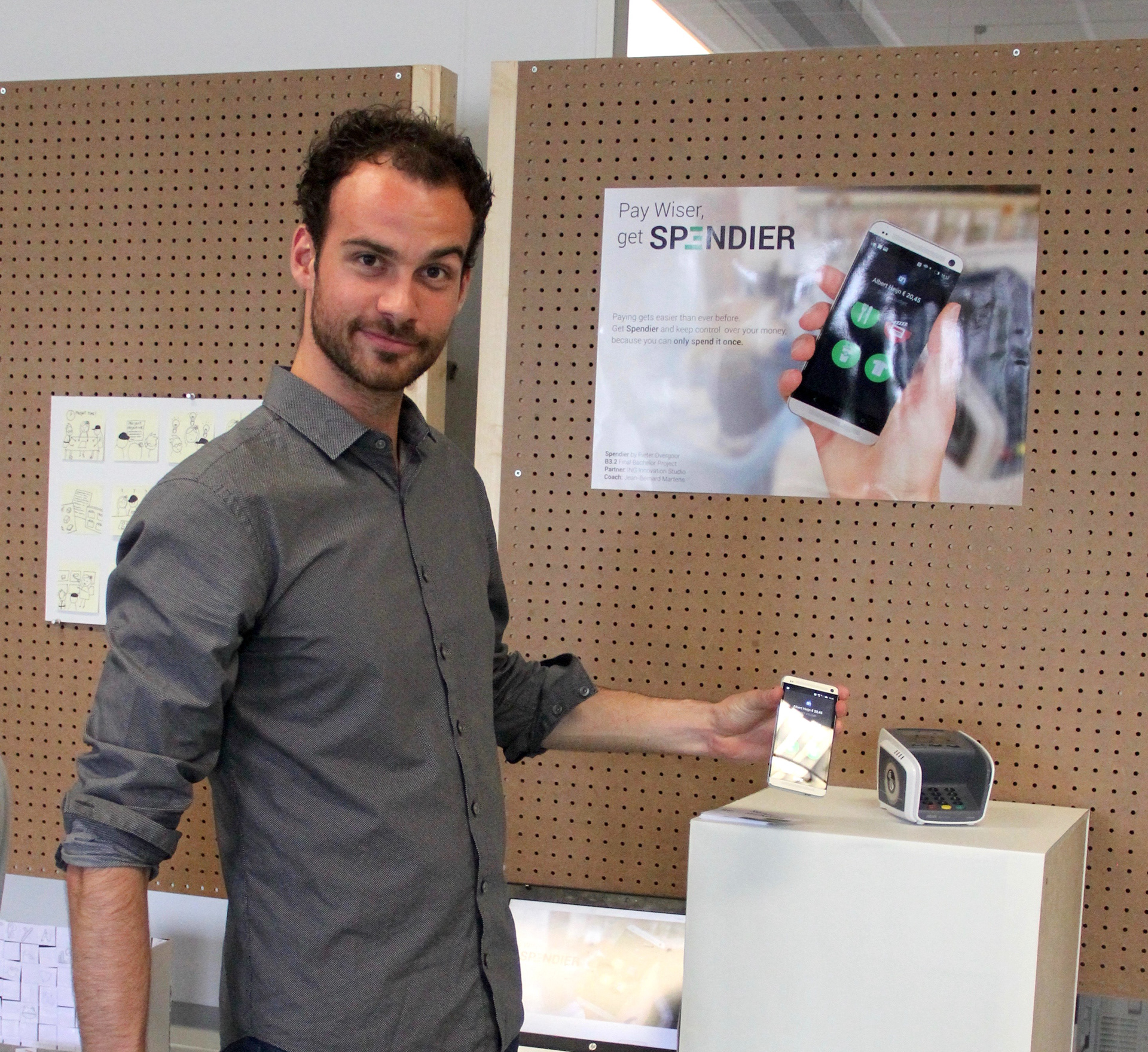 DESIGN FOR CREATIVES SQUAD
The 'Design for Creatives' squad is aimed at democratizing creative processes by removing barriers to the participation of stakeholders, users and other parties in creative processes. On the one hand there is a focus on products and services for a specific user group, and on the other hand on increasing the understanding of the design process itself, and tools and methods that support this process.
The projects in this squad aim at the development of tools and methods that support designers, crowdsourcing for creative processes and enhanced online collaboration for design and supporting creativity in other areas (such as schools and education in general).
The squad collaborates with clients like Design2Gather.com, Crowd.site, Hue Labs from Philips Lighting, Medical Image Analysis group TU/e and CrowdsourcingWeek.com.
Students involved in this squad have achieved lots of external recognition for their work, including publishing their work in journals and conferences, winning awards such as T500 - The most ambitious, talented people in the Dutch digital scene and "Young Achiever" at Crowdsourcingweek.com 2016. ​​​​​​​
TU/e EINDHOVEN UNIVERSITY OF TECHNOLOGY - DEPARTMENT of INDUSTRIAL DESIGN, Eindhoven.
At the department of Industrial Design we are shaping a new discipline: designing and creating intelligent systems, products and related services. We combine cutting edge research in several domains to educate a new type of engineer. Our industrial designers create connected solutions, combining products and services to suit individual needs. They can work with all stakeholders, customers and producers alike, who are not only involved, but are also essential contributors to the future sustainability of our world. Their role will be to mediate the developments in technology, the needs of people (culture & society) and the responsibility for properly using the power of ideas and values.
ROLE
I was the external instructor in the squad to help the teams focus on experiences by providing them with the tools and strategies to infuse research into ideation and make interpretations that inform design directions.
Acknowledgements
I would like to thank Jean-Bernard Martens for his initiative and invaluable support.